BNE is now launching as a membership organization in the year 2022. Our world has changed since the early conversations aimed at setting up the network and here we draw attention to the social and scientific context of today.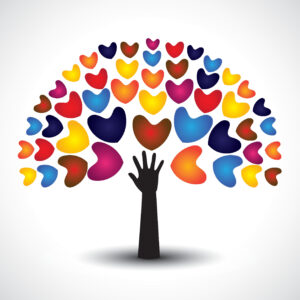 SOCIETAL UGENCY

The global pandemic has highlighted the importance of providing mental health support for loss and bereavement.  More than 5.2 million people died in the EU in 2015 (Eurostat, 2017). If approximately four close people are affected this means that over 20.8 million people in the EU experience some form of grief or bereavement.  Most estimates find that more than 60% of people experience normal bereavement and recover after one year. However, 40% of people may need some form of psychosocial support and, of these, 10% require professional mental health intervention. Specific support for COVID-19 related losses as well as other types of societal crises (refugee crisis) are required.
SCIENTIFIC GAPS

Recently the spotlight has turned to Prolonged Grief Disorder (PGD) which is a new disorder included in the ICD-11 for the first time and about to be incorporated into DSM V-R. This has ignited research in the field, however there are critical gaps in scientific knowledge in terms of the duration and chronicity of this disorder, predictors and vulnerabilities, comorbid psychopathology, and large gaps in treatment knowledge and -evidence based interventions.
EUROPEAN RESEARCH IS WORLD LEADING BUT DISCONNECTED

In the last 10 years, European countries are leading vital efforts to better understanding the prevalence, chronicity, assessment, and treatment of grief. Scientific research in the Netherlands, Germany, Denmark, Greece, Portugal, Italy, Norway, and Switzerland is world-leading, however, so far research is conducted independently with very little opportunity for collaboration and resource sharing.