Around 2012 the genesis of BNE was seeded by Sharon Vard, the CEO of Anam Cara in Ireland, she was inspired by a UK network for organisations supporting bereaved parents (BPSON) and initiated a meeting in Dublin with representatives from the Laura Centre, Leicester, England (Tina Williams and Sacha Richardson) which had launched BPSON.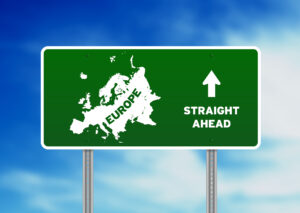 A wider group of people were invited to a strategy meeting in Berlin in February 2018 where it was decided to broaden out the remit to include all bereavements and to change our name to Bereavement Network Europe (BNE). There were two positive outcomes of this meeting, a wider group of people became involved and committed to taking forward the aims of a European network, and a strong link was made with representatives of the Danish National Center for Grief (DNCG). Later that year a formal agreement was drawn up for the DNCG to host BNE
From this meeting, an event was planned in Leuven, Belgium, symbolically and practically close to Brussels. Invitations were sent out across Europe – to a combination of existing connections and the random results of search engines. At this European event in September 2013 a steering group was formed, a year later the "Family Bereavement Network Europe" was launched, also in Leuven. At this point, the goals of the network were focused on support for anyone affected by the death of a child and bereaved children. There was a hope to attract influence and resources through the European Union and a series of meetings were held in the European Parliament in April 2016. It became apparent that this route would take many years to potentially bear fruit.
The following year, 2019, a meeting was held in Padova where a new governance structure was agreed on along with the formation of three working groups: i) governance, ii) finance/research and iii) content. A representative for each working group along with a Chair and Deputy Chair were elected to form a small steering group.