BNE wishes to bring together members who have significant experience working with bereaved people and services. Therefore, the following eligibility criteria apply to the overall membership types: Members, Associate members and Organizational members.
---
Members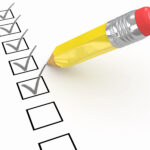 Clinicians
At least two years of regular ongoing, remunerated clinical work with bereaved individuals or families
Degree OR certificate in bereavement care OR certificate from a credited organization/or local institution of at least 100 hours of continued professional development (education/training) in bereavement
Researchers
Ph.D. degree with research dissertation on a bereavement topic or Ph.D. candidate conducting research on a bereavement topic (confirmation letter from supervisor) or Minimum of 2 published peer reviewed research-papers on topics related to bereavement with at least one as a first author or Post-doc/academic professional
Educators
Degree/ learning of significant relevant professional qualification in bereavement (with at least 100 hours CPD on bereavement issues)
Documented experience of having taught bereavement support according to contemporary, acknowledged theoretical models
Managers/Coordinators
To have held a position as manager/coordinator for at least 2 years in a bereavement organization
Experience of development and innovation in bereavement services
---
Associate members
Associate members (practitioners, volunteers, spiritual care leaders/chaplains, funeral directors) have to be predominantly employed in a European based organization and primarily working in bereavement.
At least one year active of ongoing working experience in providing (volunteer) bereavement services.
At least 50 hours training in bereavement care.
---
Organizational member
Bereavement associations, networks and organizations providing bereavement services (clinical, and/or educational) and/or working with other bereavement organisations to develop policy and practice, with a national reach for at least two years